Between vineyards and orchards lies the farm of Bordeaux and the Bordeaux River Cottages – where we invite you to escape to breath taking getaway.
Bordeaux River Cottages is situated on the banks of the Breede River in Bonnievale, approximately 180km from Cape Town and 100 km form the southern most tip of Africa at Cape Agulhas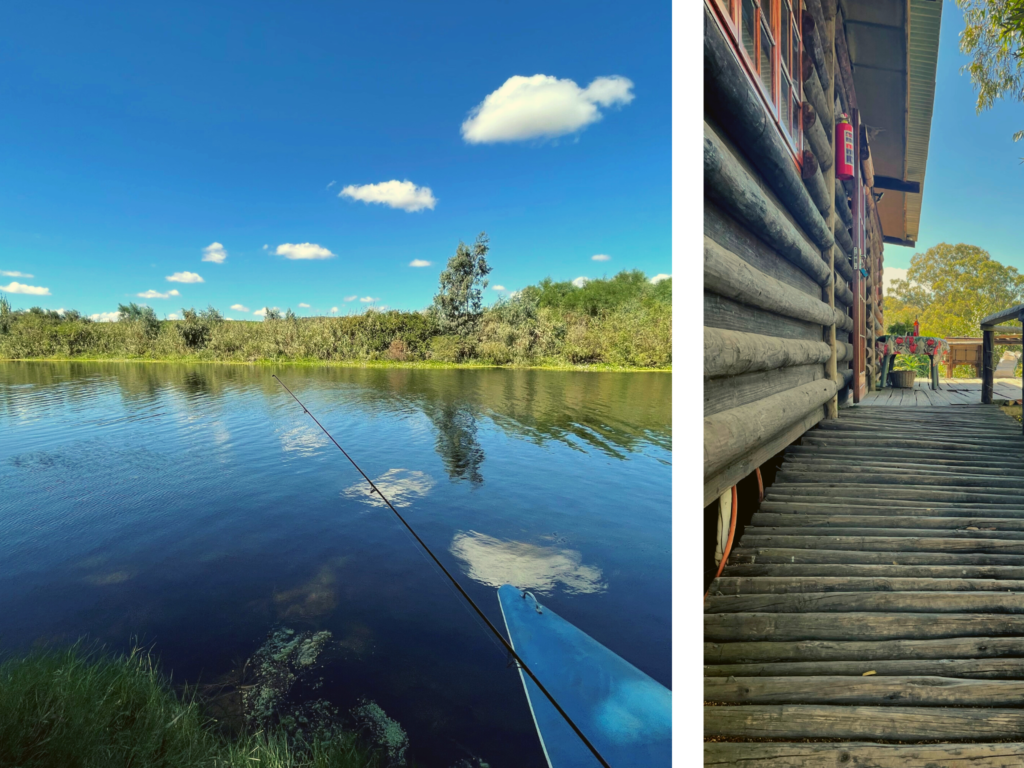 In each, there are two double bedrooms and two additional single beds in the living room. The interiors are clad in tongue-and-groove timber and simply decorated.

There is one bathroom and one kitchen in each cottage, along with a braai, microwavable oven and microwave.

There is also the added distraction of DSTV – bring your own decoder or PVR if you cannot live without it.

There is a wooden deck and braai area attached to each cottage, leading to a private jetty. Parents with young children should be aware of this!

There are endless options for lazy decadence, from reading a good book on the jetty to kicking back with a slack line while fishing to paddling down the beutiful river

Weekends there will find you lying on your wooden deck, hat resting lightly on your face, occasionally noticing a leaping fish providing just the motivation you need to get up.
It's the type of weekend spot you'll find yourself lazing about on your wooden deck, hat resting gently over face, the occasional plop of a leaping fish providing the only motivation to raise your weary head.

The three cottages, namely Merlot, Chardonnay and Shiraz, are privately positioned and sleep a possible six each – four is more realistic.